2013-2014 Ensemble
In addition to creating concerts of the highest artistic calibre, La Follia Austin Baroque is also committed to the establishment of a permanent Austin-based Baroque Ensemble comprised of Austin and secondarily Texas musicians. We are blessed with these superb, capable artists. This page is created to help you learn more about them.
Click on any picture for more information regarding the performer
Renata van der Vyver, Baroque viola and violin,, a native of Cape Town (South Africa), obtained her Graduate Certificate (2010) and Masters degree (2008) in Viola Performance at USC under tutelage of Donald McInnes. She received her undergraduate degree from the University of North Texas, where she studied with Susan Dubois (viola) and Cynthia Roberts (baroque violin). She started her studies on violin in 1992 with Louis van der Watt. Renata has performed as soloist with various orchestras, including the Hugo Lambrechts Symphony Orchestra (Cape Town), the Cape Town Philharmonic, the USC Early music Ensemble, UNT Collegium and UNT Symphony Orchestra. She has participated in the Manchester Chamber Music festival, Vermont (2004), the Stellenbosch International Chamber Music festival (2005, 2009), attended Music Academy of the West (2006, 2007) and performed in the Franco-Americaine "recontres de chambre musique" concert series, France (2009). She is currently a member of Musica Angelica (Los Angeles), on Baroque viola and viol d'amore and the Baroque Chamber orchestra of Colorado, on Baroque violin. As violist she performs with various orchestras, including the Santa Barbara Symphony and Colorado Springs Philharmonic. Renata enjoys a great variety of musical endeavors and has had the opportunity to work in person with many composers on various concerts, including, Russel Steinberg, in "Strange Attractors", Geoffrey Pope, for the play "Song of Extinction", Thomas Ades, for the opera "Powder her Face" and west coast premier of Bruce Adolphe's piano quintet "Memories of a possible future". In 2009 Renata was invited to perform a recital in the 37th annual viola congress, Stellenbosch (South Africa), and in 2010 she was a soloist at the international viola d'amore congress, Evanston (Illinois). Most recently Renata has been accepted to pursue her DMA degree in viola at University of Texas (Austin) under tutelage of Roger Myers.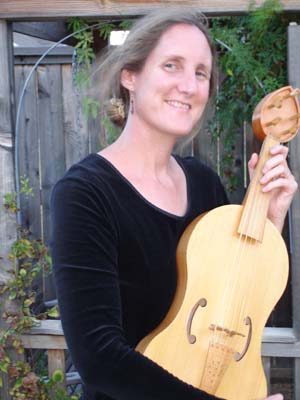 Jann Cosart, violin and viola, is Associate Professor of Musicology and Director of the Early Music Ensembles program at Baylor University. She is the author of the Monophonic Tropes and Conductus of W1 (A-R Editions) and has published a variety of articles on performance practice. An expert in historical performance, Dr. Cosart concertizes on vielle, rebec, crwth, period violin, and early violas across the globe.
Jane Leggiero is a Baroque cellist and viola da gambist based in Austin. She holds a bachelor's degree in music from Oberlin College and a master of music degree from Boston University. She has performed with ensembles across the country including the Oberlin Baroque Orchestra under Jeannette Sorrell, and the Boston University Baroque Orchestra under Martin Pearlman, Seraphic Fire, La Follia Austin Baroque, the Texas Early Music Project, the Buxtehude Consort, and L'Academie. She has also appeared as a soloist with the Boston University Baroque Orchestra and Cambridge Concentus. An avid chamber musician, she has been an active member of many ensembles, including Les Pommes et Les Roses and Rossignol. She has performed with Long and Away: A Consort of Viols and the Boston University Consort of Viols, and is co-artistic director and founding member of Consort Conspiracy. In 2013, she was awarded the New Young Artist citation by the Victoria Bach Festival.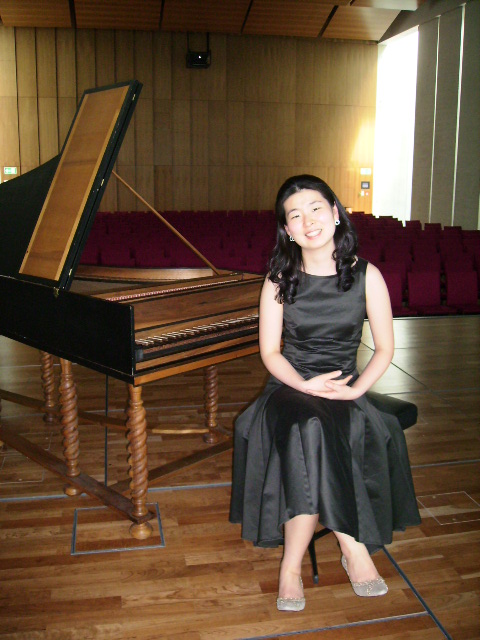 JiMin Kim, harpsichord, was born in Busan, South Korea, and graduated from Pusan National University in Korea with a B.A. in piano. While in Germany, Ms. Kim received a Künstlerisches Diplom (Artist Diploma) in piano from the Hochschule für Musik und Theater in Munich, studying with Thomas Böckheler with whom she also studied in her postgraduate studies at the Richard Strauss Konservatorium in Munich. She completed a second B.A. in harpsichord at the Universität Mozarteum Salzburg, also studying fortepiano and basso continuo. Since 2009, Ms. Kim resides in Austin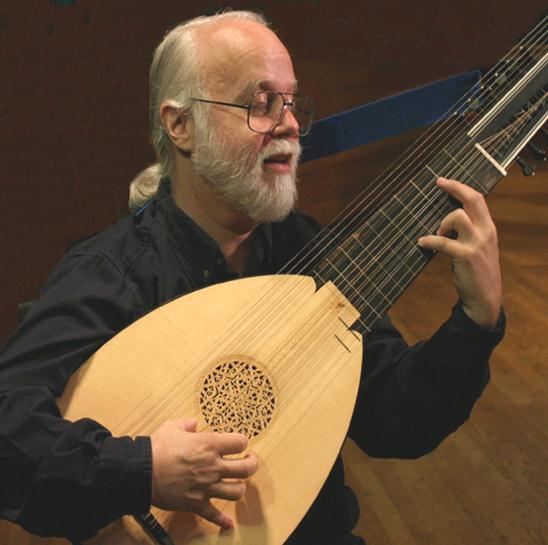 Scott Horton, lute, theorbo and Baroque guitar, studied lute and continuo with Nigel North. He has performed with Texas Baroque Ensemble, Aquinas Ensemble, Ars Lyrica, Texas Early Music Project and Texas Bach Choir, Houston Grand Opera and the Dallas Opera. He is currently on the faculty of the Armstrong Community School at the Austin Lyric Opera.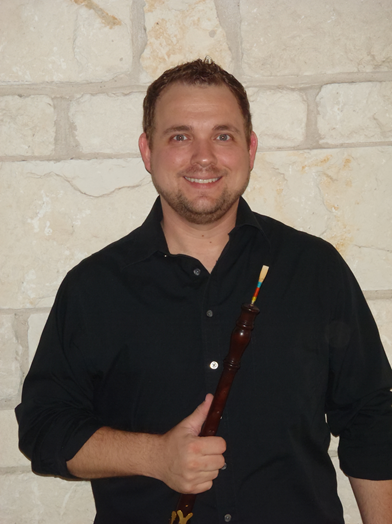 Billy Traylor, Baroque Oboe, Recorder, is a native of Baton Rouge, Louisiana, and holds degrees in oboe and bassoon performance from the University of New Orleans (BA 2001) and Northwestern State University of Louisiana (MM 2004), and was Adjunct Instructor of Bassoon and Early Music at the latter institution. Mr. Traylor in 2003 was the founding music director of Collegium Musicum Novæ Aureliæ, Louisiana's only actively performing orchestral ensemble for seventeenth- and eighteenth-century music. He is English hornist with the Gulf Coast Symphony Orchestra (Biloxi, MS) and has performed in on both period and modern oboes in orchestras and chamber ensembles in Louisiana, Texas, Mississippi, and Indiana. Billy is director of Ensemble Settecento, a period instrument and vocal ensemble performing in the Austin area.
James A. Brown, viola da gamba, received his degrees in organ performance and choral conducting from the University of Houston before moving to New York City to pursue studies in viola da gamba and historical musicology. While in New York, Mr. Brown served as musical director for Polyhymnia, a group dedicated to the performance of Medieval and Renaissance sacred repertory. Mr. Brown has performed with the New York Continuo Collective, Texas Camerata, Conspirare, and Ars Lyrica. As a conductor his primary efforts have been in the choral/orchestral repertoire of the French Baroque, and in the music of Claudio Monteverdi. Mr. Brown is also full time director of Worship and the Arts for First Presbyterian Church (Austin) and is the Artistic Director of the Saint Cecilia Music Series.
Dr. Marcus McGuff, baroque flute (traverso), plays both modern and Baroque flute (traverso). He holds degrees in flute performance from the Eastman School of Music and Indiana University, as well as a Doctor of Musical Arts in flute from the University of Michigan. In addition, Dr. McGuff holds degrees in mathematics from the University of Rochester. He has taught flute at Austin Community College and at Concordia University. Currently, he is Professor of Mathematics at Austin Community College and teaches flute privately. He is also a member of the Austin Bach Ensemble and has studied Baroque flute with Wilbert Hazelzet, Michael Lynn, and Jed Wentz and modern flute with Bonita Boyd.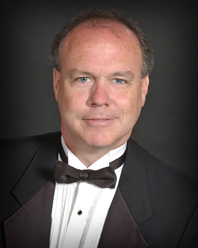 David Dawson, contrabass, began performing with the Ft. Worth and Dallas Symphonies while still in high school, and has since been a member of the San Antonio Symphony and the Orchestra of Santa Fe. David currently is Assistant Principal Bassist for the Austin Lyric Opera and the Austin Symphony.